New CO2 Website
Welcome to Universal CO2
---
By Mateusz Stoch - August 2, 2021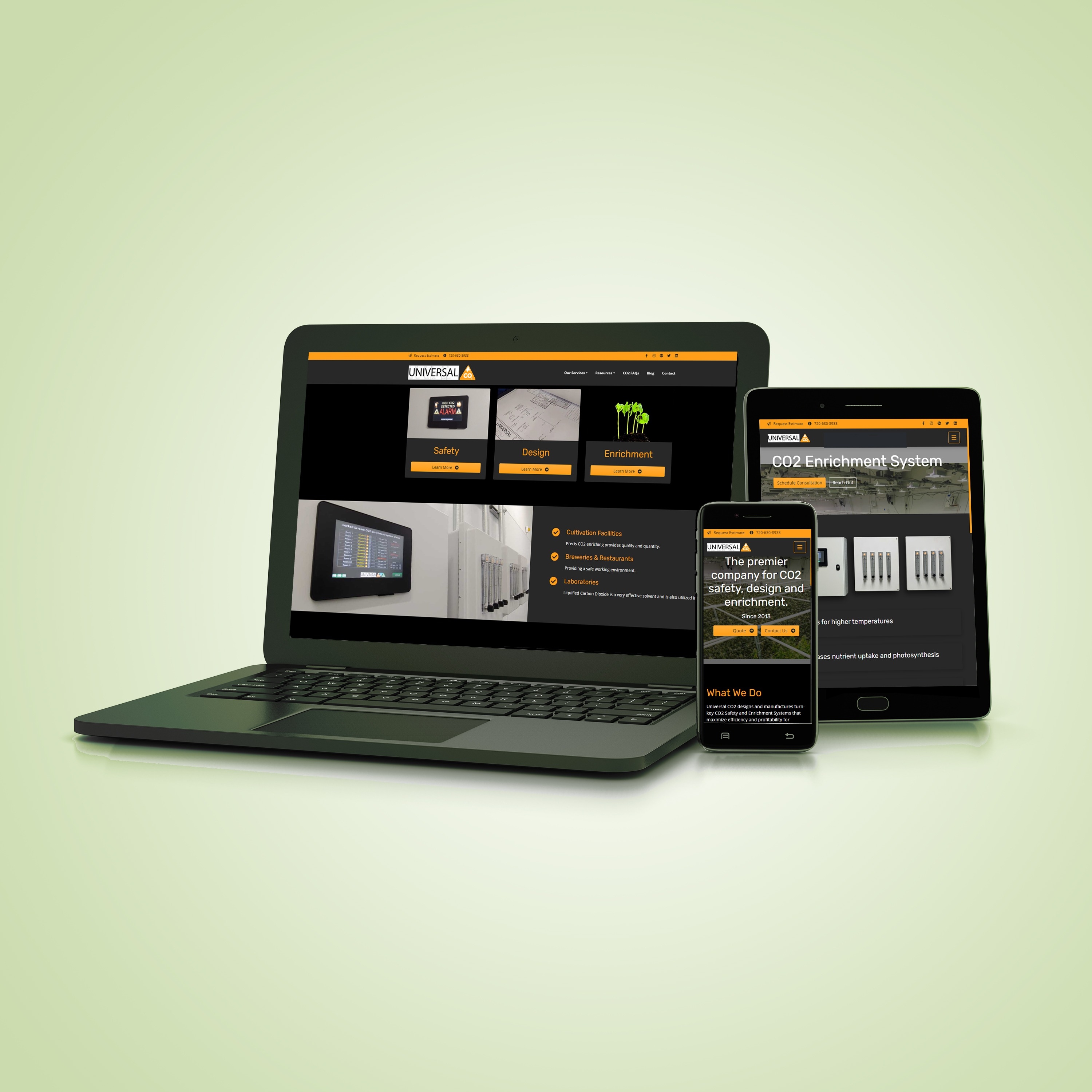 Launched! UniversalCO2.com
This past year has been uniquely challenging; but it has also given us more opportunities and exciting transformations for Universal CO2. With the constant flow of new projects, as well as preserving our existing client facilities, we are consistently implementing new innovations to the grow space: CO2 Safety Monitoring and Enrichment, Full Environmental controls, Irrigation, and Nutrient Delivery systems. 
With the growing demand for quality cannabis, Universal CO2 has the advanced automation technology, production, and customer service to fulfill your every need. When improving your plant health and overall crop yield, remember, UniversalCO2.com. 
Design. Manufacturer. Install. Service. 
Maximizing your facility's full potential is the reason Universal CO2 exists. By adhering to all national design and local fire code standards, we customize every system to your exact and specific needs. Our experts work tirelessly to research and develop new technologies in order to up-level cultivation facilities. Universal CO2 continuously supports the cannabis industry by bringing products and solutions to market; such as Universal's No Flobox and Universal LiT LED cultivation lights.
We excel at bringing you high quality automated systems that are easy to use, efficiently smart, safe for your staff, and will help your plants produce the highest quality flower on the market. Universal CO2 is THE company to allow you to improve your indoor cultivation facility. Let us reduce your labor cost and increase your yield of plants, let us help you improve, every step of the way.
Check us out today to start enriching the Universal way. Grow your business for the future, with Universal CO2!
Go Back